---
HARLEY HAHN'S WORLD OF READING
What is Harley Reading?
---

Jump to the reviews
In order to read well, it is important to read widely. This is easy for me to say, but how do you know which books to choose for yourself? In the earlier parts of this guide, I made two suggestions.
First, if you do not already have a library card, please get one. Then spend some time browsing the shelves. Be curious. Pick up books that are strange to you and read a bit to see what you think. Looking for ideas that pique your interest is a wonderful way to find new and exciting books to read.
The second suggestion is to identify authors and books that have proven to be of enduring value, and sample what they have to offer. There are, of course, many such authors and many such books, and no one is smart enough to make a definitive list. Still, it's nice to have some suggestions, and if you look in the resource section I mentioned above, you will find two short lists that can get you started.
A third idea, which I want to talk about now, is to get ideas by looking at what other people are reading.
One of the most interesting things about reading is that it is an intensely personal experience. In fact, it may be the most personal human experience there is. Certainly, there are no two people who have the exact same taste in books. Even between longtime spouses, it is common to find that the husband and wife have vastly different reading preferences. For this reason, it is particularly unsatisfying to have someone else choose books for you to read. (Think back to your high school English classes.)
However, this does not mean that you should never ask other people to recommend books. I remember one day in the ninth grade, being in the library talking to a friend of mine named Joe Halpern. Joe was widely considered to be The Smartest Guy in the School. (I'm sure you know the type.)
"Joe," I said, "can you recommend anything good to read?"
Joe looked at the bookshelf in front of us, reached up, and pulled down a book by P.G. Wodehouse. To this day, I consider Joe's suggestion to be one of the most important favors anyone has ever done for me.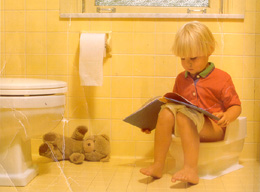 So in the same spirit, I offer you my personal reading list: the books I am reading now or have read in the recent past. My hope is that this list will give you ideas for your own reading. Perhaps, if you are lucky, one of these books will open a new and satisfying world for you, just as Joe's suggestion did for me so many years ago.
I have arranged the list below so that the books I have read most recently are at the top. I did this so that when you visit again, you can see what's new by looking at the top of the list.
As you look at the list, you will see my opinion of the writing (excellent, good, fair, or poor), and whether or not the book is worth reading. I will also tell you where I got the book: from my personal collection, from a friend, or from the library. (You will notice that the library is an important place for me.)
By the way, would you like to find out what happened to Joe?
*new*


The Door Into Summer
borrowed
from the
library
Writing: Excellent
Worth reading? Yes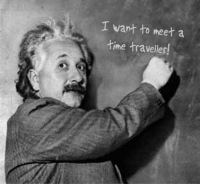 If time travel were possible,
would you want to do it?

*new*


The Linux Command Line
sent to
me by the
publisher
Writing: Good
Worth reading? Yes (if you use Linux)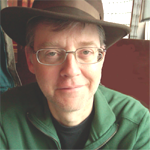 William E. Shotts Jr.,
demonstrating the serene,
self-composure that comes
from mastering the Linux
command line interface.


Pioneer, Go Home
borrowed
from the
library
Writing: Excellent
Worth reading? Yes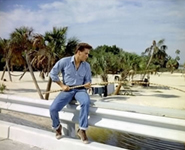 The movie version of Pioneer, Go
Home features Elvis Presley as
Toby Kwimper. Here he is fishing.

Fame Junkies
borrowed
from the
library
Writing: Good
Worth reading? No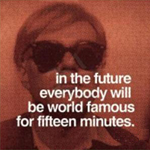 Andy Warhol — 1968


Designing Interfaces, Second Edition
sent to
me by the
publisher
Writing: Good
Worth reading? Yes (if you are a Web designer)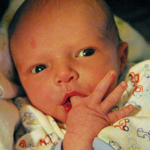 Jenifer Tidwell's son, born
Nov 7, 2006; a master of
the tactile interface.

Ice Brothers
borrowed
from the
library
Writing: Excellent
Worth reading? Yes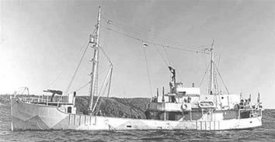 The USS Aklak, a converted Boston Trawler,
used in the Greenland Patrol, 1942.

---
Harry S. Truman
borrowed
from the
library
Writing: Excellent
Worth reading? Yes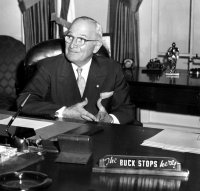 U.S. President Harry Truman at his
desk in the White House, late 1945.

The Graduate,
Home School


(2 books)

personal collection

borrowed from the library
The Graduate (1963)
Writing: Good

Worth reading? Yes

Home School (2007)
Writing: Poor

Worth reading? No

Walt, Mickey and Me
borrowed
from the
library
Writing: Good
Worth reading? Yes

Forever Hold Your Banner High
borrowed
from the
library
Writing: Good
Worth reading? Yes (if you care about the original Mickey Mouse Club)

The Guest of Honor
borrowed
from the
library
Writing: Poor
Worth reading? No

Me and a Guy Named Elvis
borrowed
from the
library
Writing: Fair
Worth reading? Yes (if you care about Elvis)

A Thousand Sundays
borrowed
from the
library
Writing: Good
Worth reading? Yes (if you remember The Ed Sullivan Show)

The Man [James Bond] Who Saved Britain
borrowed
from the
library
Writing: Poor
Worth reading? No

The Collected Short Fiction of Bruce Jay Friedman
borrowed
from the
library
Writing: Fair
Worth reading? No

Dean and Me: A Love Story
borrowed
from the
library
Writing: Good
Worth reading? Yes


The Omnivore's Dilemma
borrowed
from the
library
Writing: Fair
Worth reading? Yes


Plato and a Platypus Walk Into a Bar
borrowed
from the
library
Writing: Fair
Worth reading? Yes

From Earth to Heaven,
Is Anyone There?,
Quasar, Quasar Burning Bright,
The Planet That Wasn't,
The Sun Shines Bright,
The Tragedy of the Moon,
The Tyrannosaurus Prescription


(7 books)


personal
collection (6)

borrowed
from the
library (1)

Writing: Excellent
Worth reading? Yes

---
Guide to the essays of Isaac Asimov
Advanced Sex Tips for Girls
borrowed
from the
library
Writing: Good
Worth reading? No

Anthem
borrowed
from the
library
Writing: Excellent
Worth reading? Yes

---
The Colonel
borrowed
from the
library
Writing: Good
Worth reading? Yes (if you are an Elvis fanatic)

The Lost Artwork of Hollywood
borrowed
from the
library
Writing: Fair
Worth reading? No

On the Road
borrowed
from the
library
Writing: Superb
Worth reading? Yes

Should I Be Tested for Cancer?
borrowed
from the
library
Writing: Good
Worth reading? Yes

Simpsons Comics Belly Buster
borrowed
from the
library
Writing: Excellent / Good / Fair
Worth reading? Yes (if you are a Simpsons fan)

Stay Tuned
borrowed
from the
library
Writing: Poor
Worth reading? No

To Walk Among the Stones

personal
collection
Writing: Good
Worth reading? Yes

The Wisdom of Crowds
borrowed
from the
library
Writing: Fair
Worth reading? Yes

Here's Johnny
borrowed
from the
library
Writing: Good
Worth reading? Yes (if you were a Johnny Carson fan)


The Real Frank Zappa Book
borrowed
from the
library
Writing: Good
Worth reading? Yes (if you care about Frank Zappa)

---

Pour Your Heart Into It
borrowed
from the
library
Writing: Good
Worth reading? No

Tender at the Bone,
Comfort Me With Apples,
Garlic and Sapphires


(3 books)

borrowed
from the
library
Writing: Poor
Worth reading? No (but read them anyway)

---
---
Print interview with Ruth Reichl, June 2014
Print interview with Ruth Reichl, April 2005
Audio interview with Ruth Reichl, October 2004
The Man in the Gray Flannel Suit
borrowed
from the
library
Writing: Excellent
Worth reading? Yes
---

The Painted Word
borrowed
from a
friend
Writing: Good
Worth reading? No

---
Eat, Drink, and Be Merry
borrowed
from the
library
Writing: Good
Worth reading? Yes

Ultimate Fitness
borrowed
from the
library
Writing: Poor
Worth reading? No

Tales of Space and Time
borrowed
from the
library
Writing: Excellent
Worth reading? Yes

---
Who's Who in Wodehouse
borrowed
from the
library
Writing: Good
Worth reading? Yes (if you are a P.G. Wodehouse fan)

---
Information about P.G. Wodehouse
Civilization and Its Discontents
Getting Rich Your Own Way,
The Corporate Steeplechase,
Ambitious Men,
Otherwise Engaged


(4 books)


personal
collection (3)

borrowed
from the
library (1)

Writing: Excellent
Worth reading? Yes

Tales of the Black Widowers,
More Tales of the Black Widowers,
Casebook of the Black Widowers,
Banquets of the Black Widowers,
Puzzles of the Black Widowers,
Return of the Black Widowers


(6 books)

borrowed
from the
library
Writing: Poor
Worth reading? Yes

---
| | |
| --- | --- |
| Geoffrey Avalon | L. Sprague de Camp |
| Emmanuel Rubin | Lester del Rey |
| James Drake | Doc Clark |
| Thomas Trumball | Gilbert Cant |
| Mario Gonzalo | Lin Carter |
| Roger Halsted | Don Bensen |
List of all the Black Widower stories
Air Force One
borrowed
from the
library
Writing: Good
Worth reading? Yes

The Negotiator

personal
collection
Writing: Good
Worth reading? Yes

Close to the Machine
borrowed
from the
library
Writing: Excellent
Worth reading? Yes

The Green Heart (Alfred Hitchcock's Tales to Scare You Stiff)
borrowed
from the
library
Writing: Good
Worth reading? Yes

---
Jack Ritchie biography and bibliography
A Hollywood Education

personal
collection
Writing: Excellent
Worth reading? Yes

Call of the Mall
borrowed
from the
library
Writing: Poor
Worth reading? No

Industrial Light & Magic: Into the Digital Realm
borrowed
from the
library
Writing: Excellent
Worth reading? Yes

Basic Economics
borrowed
from the
library
Writing: Fair
Worth reading? Yes

How to Read a Book
borrowed
from the
library
Writing: Good (but pompous)
Worth reading? Yes

Geek Love
borrowed
from the
library
Writing: —
Worth reading? —

Prelude to Foundation,
Forward the Foundation


(2 books)


personal
collection
Writing: Excellent
Worth reading? Yes

Great Hollywood Wit
borrowed
from the
library
Writing: Poor
Worth reading? No

Winnie-the-Pooh,
The House at Pooh Corner


(2 books)

borrowed
from the
library
Writing: Superb
Worth reading? Yes

Facts and Mysteries in Elementary Particle Physics
borrowed
from the
library
Writing: Good
Worth reading? Yes

California Crazy and Beyond
borrowed
from the
library
Writing: Poor
Worth reading? No (but look at the pictures)

The Tipping Point
borrowed
from the
library
Writing: Fair
Worth reading? No

Matthau: A Life
borrowed
from the
library
Writing: Poor
Worth reading? No (unless you really like Walter Matthau)

The Complete Works of Aristotle
(two volumes)
borrowed
from the
library
Writing: Excellent
Worth reading? Yes

The World of Jeeves,
The World of Mulliner


(2 books)


personal
collection
Writing: Superb
Worth reading? Yes
A Primer of Freudian Psychology

personal
collection
Writing: Good
Worth reading? Yes

Development Through Life
borrowed
from a
friend
Writing: Fair
Worth reading? Yes

Thinking Makes It So
sent to
me by
a friend
Writing: Good
Worth reading? Yes
Bowling, Beatniks and Bell-Bottoms
borrowed
from the
library
Writing: Poor
Worth reading? Yes

Exploring the Matrix
borrowed
from the
library
Writing: Poor
Worth reading? No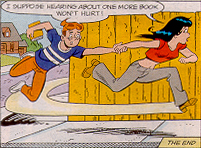 Remembering America
borrowed
from the
library
Writing: Good
Worth reading? Yes

---
---
© All contents Copyright 2023, Harley Hahn
Full trademark and copyright information