"Do you know why I love flowers and nature? They stand for truth. They are what they are. Nothing is wasted or unnecessary — and they still manage to be beautiful."
— Maria Tanner
---
Maria Tanner was born on June 1, 1959, in Njurunda, a small village in the Sundsvall Municipality in northern Sweden. Her parents, Olof (Olle) Tanner (1922-2010) and Greta Maria Tanner née Svensson (1929-2005) preceded her in death. Maria was survived by her partner Harley Hahn; by her long-time friend Michael Rottapel; and, in Minnesota, by her brother Patrik Tanner, his wife Michelle, and Maria's nephew Elliot Tanner.
Maria had a strong affinity for animals especially her pets and, to a great extent, they were her best friends. As such, she was preceded in death by her pet rooster Julius, her cat Grover, and her beloved Maltese dog Maximilian (Max). Max was the true love of her life: over his long life (Jul 10 2002 - Dec 19 2019), Max was Maria's constant companion with whom she shared a strong bond and much love. At the time of her death, Maria was survived by her baby Maltese puppy Axel and his brother Manfred.
When she was not working, Maria was a loner who generally preferred the company of animals. Moreover, like many Swedish people, she had a strong affinity with nature and enjoyed spending much of her time outdoors. Like her father, Maria loved to walk and hike by herself among the plants and trees, finding beauty — and peace — everywhere. Every now and then, she would stop next to a tree, put her ear on the trunk, and listen to the tree for a few moments.
As she walked, Maria would sometimes collect rocks, leaves, and parts of plants, which she would take home and place carefully around her house. Some of her most valued possessions — such as unusually beautiful rocks, and a container of fine white sand — were similar treasures, given to her by her father who had collected them for her in his travels.

she knows secrets held 
heavy in rocks, the songs 
of the trees revealed (ever-soft)
only to those who might listen.

there she is, creatures
eager beside her, 
                    enamored -

in her palm, collecting 
loveliest things.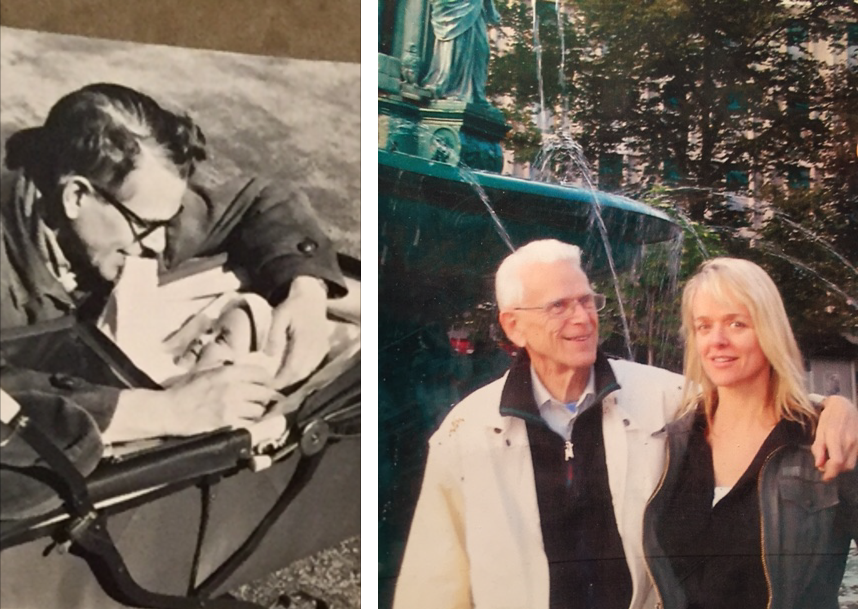 Jump to top of page
© All contents Copyright 2023, Harley Hahn
Full trademark and copyright information